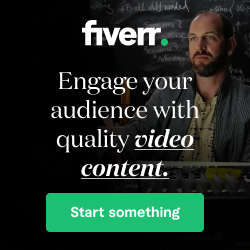 As the number of coronavirus cases increases, again, there's high demand for emergency-use monoclonal antibodies that successfully combat COVID-19.
Casirivimab, imdevimab bamlanivimab, etesevimab and sotrovimab are saving lives.
But because the treatment is in such demand, it's becoming harder to get. The state now allocates how much of the antibody treatment each hospital receives. And studies show it may not work well against the fast-spreading omicron variant.
"It is less available," Monroe Hospital spokesman Tom Whitehead confirmed this week, explaining that doctors screen those seeking antibodies. "The infusion is given to those who are at high risk for progression to severe COVID-19, including hospitalization or death."
Holiday surge:Holiday disruptions a factor in Monroe County's COVID cases doubling; Indiana cases surge
He said state health department numbers show that in Indiana, about half of current COVID-19 cases are the delta variant and half are the newer omicron strain. Each kind requires a specific monoclonal antibody, because studies indicate some types of  antibody treatments are not very effective against omicron. 
"We have infusions for both variants," Whitehead said. "The patient's primary care provider chooses which monoclonal antibody to infuse."
Unlike a vaccine that triggers the body's immune system to produce COVID-fighting antibodies, monoclonal antibodies, called mAbs, help block the already-present virus from entering cells in the body. That slows the infection and reduces its spread.
When given intravenously within 10 days of the onset of symptoms, it most often works. Monoclonal antibody treatment keeps most people with moderate symptoms out of hospitals already overcrowded with COVID-19 patients.
The treatment is similar to the antiviral drug remdesivir, an experimental drug administered to then-President Donald Trump in October 2020 when he had COVID-19. 
Sixty-two percent of U.S. residents, nearly 206 million people, are fully vaccinated against COVID-19. In Indiana, just more than half, 52%, are fully vaccinated.
A report from the CDC last fall said unvaccinated people are 10 times more likely to be hospitalized or die from the virus than those who are fully vaccinated.  
More and more people are seeking an antibody infusion to treat the virus. Not everyone qualifies, and the infusion must be given within 10 days of first symptoms to be effective.
And now, not everyone is able to get the treatment because of limited supplies. 
'I was finally able to do something'
Dr. William Schmalz stops short of calling the coronavirus antibody treatment a miracle.
But monoclonal antibodies are, the Monroe Hospital physician said, the answer to a prayer for something that would be effective and stop the coronavirus from killing so many people.
"This is Step 2, not an alternative to getting vaccinated," the 74-year-old doctor said, advocating coronavirus vaccinations and booster shots for anyone eligible.
"Never have I purported this be used instead of vaccination and boosting," he said. "But if you get sick, this is what your first step should be. It's a tool your body can use to augment its fight against the viral load."
He said early in the pandemic, doctors like him felt helpless as patients, one after another, died from COVID-19. This was before vaccines were developed as a front-line defense to prevent the spread.
Column:There were no vaccines when COVID-19 took my wife from me. Now there are
Schmalz has been practicing medicine nearly 50 years. "In my lifetime, I have never been involved in anything that has been as devastating as this. Some of my friends got burned out and quit, but I've stayed, long enough to finally find something that can help."
During the first year of the pandemic, "I felt like I was spinning my wheels, trying to stabilize people and hoping their body and immunity would cure them of this disease," the doctor said. 
He has ordered more than 200 monoclonal antibody infusions for COVID-19 patients at Monroe Hospital. He administered the first one Nov. 16, 2020, the day after Eli Lilly got emergency approval for its treatment.
"I was finally able to do something to save lives. There was hope. As a doctor, it was the most frustrating thing, watching people succumb to this. Finally I had something to fight back with."
The treatment gave doctors another weapon. "My joy for the profession was rejuvenated," Schmalz said, when he saw how well the antibody treatment worked.
A year ago, Monroe Hospital had no trouble getting enough of the medicine to meet demand for it. That changed a few weeks ago, he said, as more and more coronavirus patients needed the antibody treatments. 
Schmalz offers a testimonial for monoclonal antibodies, which likely won't be needed by the fully vaccinated. He said all 200 patients he treated with the antibodies recovered.
"A lot of people would be alive today had they had access to this medicine in the beginning," the doctor said.
He cited more good news on the COVID-19 front. Last month, the FDA gave emergency use authorization for the first oral antiviral treatment, a Pfizer anti-viral drug called Paxlovid. The pills, not yet available at Monroe Hospital, must be taken within five days of symptom onset. 
Cured, and left with a big medical bill
Nicole DeCriscio-Bowe had been sick with COVID more than a week when she drove herself to IU Health Bloomington Hospital the morning of Dec. 3 for an intravenous infusion of monoclonal antibodies ordered by her doctor.
She "felt crappy," the 27-year-old Bloomington woman said. She was getting the treatment on Day 10 of her illness, the final day she was eligible. She had body aches, a nagging cough, diarrhea and a fever that came and went. She was unvaccinated. 
Previous:With Bloomington Hospital moving, COVID antibody treatment appointments were limited
She was taken by wheelchair to a fourth-floor room where a nurse recorded DeCriscio's temperature, pulse, oxygen rate and blood pressure. The nurse found a vein in the patient's left arm and inserted an IV needle connected with a tube to a bag from the hospital pharmacy containing the antibody mix.
The infusion took half an hour and DeCriscio rested another 30 minutes before she could leave. She soon felt better, and noticed her sense of smell had returned while baking gingerbread the weekend before Christmas.
She got a bill for the infusion. The monoclonal antibodies, like vaccines and boosters, are free, but patients are billed for the procedure itself. She was charged $2,461 for "IV insertion or maintenance."
DeCriscio's insurance paid $700, and she's left with the $1,761 balance. Her husband, who also got COVID-19 and the infusion, has yet to receive his bill. And his sense of taste and smell haven't returned. 
Contact reporter Laura Lane at llane@heraldt.com, 812-331-4362 or 812-318-5967.