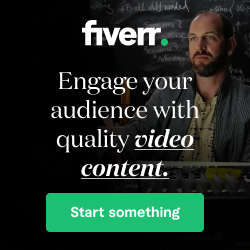 ST. LOUIS (KMOV.com) — A company running several Covid-19 pop-up testing sites in the St. Louis area faces a growing list of complaints and now investigations.
News 4 Investigates learned neither Missouri nor Illinois are keeping watch over pop-up test sites.
At Ballpark Village free COVID testing drew lines when it opened last week. In the Central West End, used COVID tests litter the ground around a tent held down with concrete blocks.
Both spots are run by a private company called the Center for Covid Control. According to its website there's over 300 locations across the country.
In Florida a couple claim they went to a test site run by the Center for Covid Control and signed up. While they waited, they received an email saying they were negative, all without ever being tested.
In Oregon complaints started piling up from people who say they tested but never got the result, prompting the state's Department of Justice to open an investigation.
"I'm certainly concerned about everyone else who gets tested and I certainly would not come back to this location again," said Ken Haggerty, who tested at Ballpark Village site earlier this week.
Haggerty said he didn't think twice about the test until he started hearing about what happened to people in other states.
"At first everything seemed all okay," said Haggerty. "I was in and out real quick. I got my result an hour later which was negative."
Haggerty's results came from Doctors Clinical Laboratory, an Illinois based lab that is accredited for testing with the federal government. The lab's phone number goes to the Center for Covid Control.
News 4 Investigates pulled records and found the company is based out of Illinois and opened in December of 2020.
The owner, Aleya Siyaj, also runs an axe throwing bar. News 4 Investigates called her and spoke with an employee who said they'd pass the message on to their legal team.
News 4 Investigates went to the Department of Health in both Missouri and Illinois to ask about the company and learned it's not being checked by either state.
According to the Missouri Department of Health, test sites "are not required to get approval" to set up.
The Illinois Department of Health said in a statement that it doesn't regulate "private businesses that provide COVID testing."
The Better Business Bureau is now warning people to be careful.
"We just advise them to use caution, said BBB Investigator Sarah Wetzel. "Once you go and they have your personal information you have no idea what they're doing with that."
The BBB is looking into the Center for Covid Control after getting dozens of complaints, including many from people who say they tested and never received their results.
The Center for Covid control has an F rating, the lowest a business can have.
Some state investigators are also looking into the company. The Illinois Attorney General's Office said it received at least seven complaints. The Missouri Attorney General's Office, on the other hand, said it hasn't received any complaints. 
The Center for Covid Control runs four test sites in the St. Louis area.
Since News 4 Investigates started questioning the Missouri Department of Health, a spokesperson said the department will now look into the company for possibly breaking federal rules.
Businesses that provide free COVID-19 tests can get upwards of $100 a test in federal funding.
Both the Missouri and Illinois health departments provide lists of free testing sites they're partnered with. You can find the Missouri list by clicking here and the Illinois list by clicking here.
Copyright 2022 KMOV. All rights reserved.