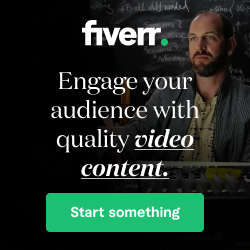 Ohio State's coaching staff changes are continuing Thursday on the defensive side of the ball.
The program is set to bring in Perry Eliano as safeties coach and Tim Walton as cornerbacks coach, people familiar with their hirings confirmed to The Dispatch, joining newly arrived coordinator Jim Knowles.
No formal announcement has been made by the school, but linebackers coach Al Washington and defensive coordinator Kerry Coombs will not be retained in order to create the openings.
NFL Draft:Tracking 2022 NFL draft decisions from Ohio State football underclassmen
Ryan Day:If the NFL comes calling, would Ryan Day consider leaving Ohio State football?
Eliano, 43, had been the cornerbacks coach at Cincinnati for the past two seasons, where he was credited with shaping the development of decorated cornerbacks Coby Bryant and Ahmad "Sauce" Gardner, both critical in helping the Bearcats to become the first team from a Group of Five conference reach the College Football Playoff last month.
Bryant was the recipient of the Jim Thorpe Award as the nation's top defensive back, while Gardner was also a consensus All-American.
Cincinnati finished second nationally in pass defense, giving up an average of 169.2 yards per game.
The 50-year-old Walton has been an assistant in the NFL for the last decade, most recently as the cornerbacks coach for the Jacksonville Jaguars. He also was a defensive back for the Buckeyes in the early 1990s.
Former Ohio State defensive coordinator Chris Ash, who was on the Jaguars' staff with Walton, gave him plenty of praise.
"He's great with the players," Ash said. "Lots of energy and a very good motivator. Very good teacher. Lots of NFL experience. Always talked about the Buckeyes and how much he loved his experience there."
Along with calling plays for the defense, Matt Barnes was the secondary coach in 2021 before leaving to become the defensive coordinator at Memphis. Coombs, who had the title of defensive coordinator this past season, previously coached the defensive backs for Ohio State in 2020.
Most of the overhaul of Ryan Day's coaching staff this offseason has involved with the offensive side of the ball with the hiring of Justin Frye as offensive line coach, replacing Greg Studrawa, and wide receivers coach Brian Hartline being promoted to passing game coordinator.
Jim Knowles was hired last month as the defensive coordinator after four seasons at Oklahoma State.   
Get more Ohio State football news by listening to our podcasts
Joey Kaufman covers Ohio State football for The Columbus Dispatch. Contact him at jkaufman@dispatch.com or on Twitter @joeyrkaufman.