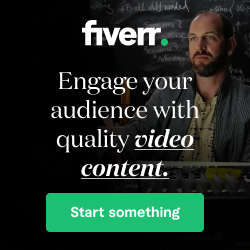 It's Pittsburgh Steelers playoff time for "U mad, bro?" Emotions are raw. The emails are snippy. The tweets are more contentious.
And errors in judgment are more costly. Just ask Brandon Staley.
Buckle up. This week is going to be a bumpy ride.
---
In my column on Wednesday, I wrote a light-hearted line about Mike Tomlin's claim that he slept through the end of the Steelers playoff-deciding Chargers-Raiders game Sunday night.
"You fell asleep during that game, Mike? I couldn't make myself fall asleep until 4 a.m.!"
Richard DID NOT appreciate the attempt at humor.
"Now, there's the in-depth analysis that we've come to expect. Are you serious?"
Um, no. Actually, I wasn't being serious. At all. It was kind of a joke, honestly. It was a one-liner about the coach's one-liner.
It was one reference out of a 1,000-word column discussing Tomlin's comments about his level of comfort in the Steelers' ability to battle from behind in adverse situations. The piece included multiple stats, trends and opinions about whether or not Tomlin was right to feel that way.
In other words, what I'm really trying to say is: Lighten up, Francis.
---
This person was a huge fan of that column, too.
Is your name Skip Baylis ?

— sanzwvu (@sanzwvu) January 12, 2022
Nah. If my name was Skip Bayless, then this column would've been about the Dallas Cowboys.
---
This woman loved it as well.
exactly. I was thinking the same thing. And when did a writer, coach a team or need to feel comfortable with a coach approach. He is not supposed to come out and show he is or isn't uncomfortable, his responsibility is to show strength not weakness while uplifting his team

— Rochelle M (@Rochell74426255) January 12, 2022
And my job is to give an opinion on what the coach says and/or does.
Hmm. It's funny how you think I shouldn't offer an opinion on how Tomlin does his job … even though I get paid to do so.
Yet you'll offer an opinion on how I should do my job … for free.
Weird how that works.
---
This guy on Twitter didn't like how Mark Madden and I analyzed the end of the Chargers-Raiders game and — by extension — how avoiding a tie helped the Steelers get in the playoffs.
I love how angry these two are that the Steelers made the playoffs.

I also love that they think the Raiders should've played for a tie so they could've gone up against the Chiefs instead of the Bengals. Great analysis, just crackling.

— John McCarthy (@JohnMccarthyyy) January 12, 2022
You can agree or disagree with Mark's opinion that the Raiders' field goal at the end was an unnecessary risk in terms of weighing where their seed would be (i.e., playing at Kansas City or Cincinnati) with a win versus the slim chance of the kick being blocked and returned for a touchdown.
Sure. Debate that. And we can debate the reasons behind coach Brandon Staley calling a timeout for the Chargers.
But explain something to me, then. Why didn't the Raiders throw the ball once on their final three downs to get into better field goal range if they were "playin' to win" the whole time, especially the two snaps before the timeout?
The reason is, they weren't playing to win. They were going to take the win if it fell at their feet on a big run. Which they got. But not at the risk of possibly blowing the tie.
Which is exactly what they did by running on all three downs. And it's exactly what both quarterback Derek Carr and Vegas coach Rich Bisaccia said after the game. The timeout by Staley changed their approach as to what they were going to do.
Tim, if Mike Tomlin went into overtime to purposely tie to play the Chiefs instead of the Bengals, how would you and Mark Madden be talking about it on your cute little show?

— John McCarthy (@JohnMccarthyyy) January 12, 2022
I'd say it wouldn't matter because his Steelers went 0-3 versus those two teams this year by a combined score of 101-30.
That's what I'd say during our cute little show.
---
Meanwhile, Robert doesn't like ties at all.
"My solution is to eliminate them. If after 60 minutes you haven't won the game then you lost. If the game ends in a tie then both teams get a loss."
Well, that's just ridiculous. Finishing with the same score as your opponent, like the Steelers did in tying the Lions 16-16, shouldn't count the same as losing 41-10 like they did to the Bengals.
Plus, for the team that wasn't supposed to win — like Detroit in this example — why should they be penalized for playing above their usual performance? You are just looking at this from a Steelers perspective because they tied a crummy team this year and would have benefited from a tie if both the Raiders and Chargers were given an extra loss.
But, please, do go on.
"Of course in the playoffs you play until someone scores. I would make it sudden death, first to score wins. Let's see teams be bold and aggressive during the game. Go for the win in regulation. No solution will be perfect."
Well, there I agree with you. An occasional tie in the NFL never bothered me in the past. But the prospect of playing to one as a way to manipulate playoff seeding or qualification changed my mind.
I think the NFL should go to a modified (more difficult for the offenses and kickers) version of the college overtime format.
---
Here's another one on the near tie from a Raiders fan named Sean.
"Great convo about the Raiders helping Pitifulburg. As a Raiders fan, my reasoning goes a different direction. Even though the Chargers are division opponents; you gotta help your division represent, and somewhere down the line Raiders gonna need help from the Chargers, and now they might look back and say screw you. That's my take."
These aren't college conferences, Sean. There's no benefit aside from marginal bragging rights when it comes to getting multiple teams in the playoffs so the division can "represent."
Sure, the Chargers are going to be ticked that the Raiders didn't accept the tie. But the Steelers would've been more ticked if the Raiders angled for a tie.
As a result of the scheduling formula, they play each other next year. Maybe the Raiders can ask Mason Rudolph to take a knee if their game is close as a thank you.
Pfft! Who am I kidding? I forgot. Carr is going to be the Steelers quarterback next year here in "Pitifulburg." Silly me.
---
Finally, this one is the coup de grâce. It's an email from someone named Brad. It was sent before the games on Sunday were played.
If any of you would like to reply to Brad, I believe his return email address is brad@takeshimselfwaytooseriously.net.
"It's a good thing if we don't make the playoffs. I, unlike some Steelers fans, look at the whole picture. They need to miss them to remain at the 17th drafting slot. Another great victory over a hated rival jeopardizes that. This is football chess, young man. In other words, strategy.
You learned that, right? Just because your family is Steelers fans doesn't qualify you as one. Loyalty to the shield does.
I, we, as Steelers fans bleed Black and Gold, not the younger version of black and yellow, that's shallow."
In the words of Samuel L. Jackson in "Pulp Fiction": "Check out the big brain on Brad!"
Also from Samuel L. Jackson in "Pulp Fiction": "Well, allow me to retort!"
Brad, you are preaching "loyalty to the shield," and at the same time you were rooting for the Steelers to lose to the Ravens in Ben Roethlisberger's finale? Just so they can improve a few piddly slots in draft order?
You're kidding me, right?
Remember Jarvis Jones? He was drafted 17th in the first round. Boy! He sure was great. And Devin Bush was 10th. Meanwhile, T. J. Watt was a 30th selection and Cameron Heyward was a 31st pick.
So, I'm supposed to believe that, on Sunday, you were mad that the Jaguars blew out the Colts? You were rooting against Chris Boswell to make the game-winning field goal in Baltimore? And you were rooting for a tie between the Raiders and Chargers?
For a guy who has such deep "loyalty to the shield," I find that hard to believe.
You might "bleed black and gold." But if you think I'm buying that hogwash about rooting for the Steelers to lose, I don't think enough of that blood is reaching your brain.
Don't condescend and lecture me about my understanding of strategy or depth of fandom just because you're old and have seen more games than me. That doesn't mean you are wise. That just means you've misunderstood what you have been watching for a longer period of time.
"Football chess"? Ha! You've been playing checkers this whole time and haven't even realized it.
Checkmate, Brad.
Tim Benz is a Tribune-Review staff writer. You can contact Tim at tbenz@triblive.com or via Twitter. All tweets could be reposted. All emails are subject to publication unless specified otherwise.